Local educator receives top Ivy Tech award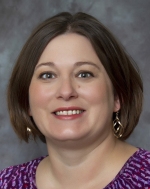 A Greensburg educator was recognized recently by Ivy Tech Community College with a statewide award.
Catherine Anne Swinney of Greensburg received the Gerald I. Lamkin Award for Excellence in Instruction. The annual award recognizes one Ivy Tech faculty member who exemplifies excellence in instruction and epitomizes the mission of the school.
Swinney was nominated for the award by Danielle Robinson, dean of the Ivy Tech Columbus School of Nursing. She cited Swinney's professional experience, positive interaction with students, encouragement, and how she prepares students to succeed in their education and careers.
The award is named for Lamkin, who served as Ivy Tech president from 1983-2007. He oversaw the growth of Ivy Tech from just a vocational school to the state's community college.