Hope shootings suspect charged with attempted murder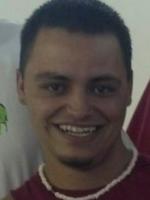 A man accused of shooting his brother and 3-year-old nephew in Hope last week has been formally charged with one count of attempted murder and two counts of aggravated battery.
The Bartholomew County Prosecutor's Office announced that the charges had been filed against 35-year-old Robbie L. Perez of Columbus.
The incident happened a week ago in the 300 block of Elm Street in Hope at about 11:25 Thursday nigh. Perez's brother, 36-year-old George Perez Jr. and his 3-year-old son, both suffered gunshot wounds and were taken to Indianapolis area hospitals by IU Lifeline helicopter. The boy remains in the hospital.
Investigators say that a long-term feud between the two brothers escalated into the shooting incident.
Robbie Perez was found in his vehicle in Johnson County, suffering from a self-inflicted gunshot wound. He was taken to Eskenazi Hospital to be treated.
A search of the vehicle recovered a firearm.