Traffic stop leads to arrest on drug-dealing charges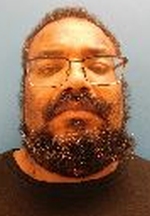 A Columbus man is being accused of drug dealing after a traffic stop Monday night.
Columbus police report that they stopped a vehicle for a traffic violation near McKinley and Gladstone Avenues at about 11:45 Monday night. A police dog was brought to the scene and alerted to the odor of narcotics in the vehicle. A search revealed plastic bags of methamphetamine and fentanyl, and digital scales. Those were found near where 42-year-old Sean E. Hunter of Columbus was sitting.
Hunter was arrested on preliminary charges of dealing and possessing the methamphetamine and a narcotic drug.
Police say additional arrests are possible and this is an ongoing investigation.