Woman arrested after Jennings County stabbing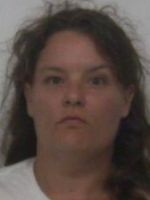 A Madison woman is under arrest after a stabbing Saturday in Jennings County.
According to the Jennings County Sheriff's Department, deputies were called to a home in Campbell Township Saturday evening about a woman with a knife. Officers soon found 36-year-old Hannah Tice of Madison and took her into custody.
A deputy found a female victim who was bleeding heavily from her arm. The deputy applied a tourniquet until medics arrived on the scene. The victim was flown to a Louisville trauma center for treatment of her injuries.
Tice is facing charges of battery with a deadly weapon causing serious bodily harm and criminal recklessness with a deadly weapon.
The incident remains under investigation and more charges are possible.
Deputies were also assisted at the scene by Indiana conservation officers.