80 grams of methamphetamine found during traffic stop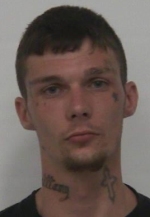 Three people were arrested near Country Squire Lakes on drug related charges this week after being found with more than 80 grams of methamphetamine.
A Jennings County deputy driving near the neighborhood at about 11:40 p.m. Wednesday night saw 27-year-old Robert Summers III of North Vernon driving in the area. Recognizing that Summers did not have a valid driver's license, the deputy pulled the vehicle over and the officer's police dog alerted to the smell of drugs inside, according to police reports.
A search revealed the methamphetamine packaged for sale, digital scales, baggies, syringes and other drug paraphernalia.
A passenger, 42-year-old Rea Grider of North Vernon was arrested on preliminary charges of dealing and possessing more than 28 grams of methamphetamine, along with possession of a syringe and drug paraphernalia.
Summers is being accused of possession of meth and another passenger, 28-year-old Brittany Erwin of North Vernon was arrested on a misdemeanor charge of maintaining a common nuisance.