Bloomington woman arrested in Bartholomew fake pill investigation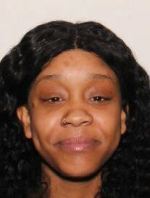 A Bloomington woman is being accused of distributing counterfeit pills in local counties, and had her child in the car when she was caught.
According to the the Bartholomew County Sheriff's Department, the county's Joint Narcotics Enforcement Team was investigating the distribution of possible fentanyl in the community disguised in fake Oxycodone pills. JNET seized more than more than 200 counterfeit pills over several days in the investigation. That led them to develop 19-year-old Torien Thornton of Bloomington as a suspect in the distribution.
Thornton was found in her vehicle Monday in Brown County and arrested in a joint operation with the Brown County Sheriff's Department. Police also found that Thornton's 3-year-old child was in the car along with the narcotics.
She was arrested on felony charges of dealing narcotics and neglect of a dependent. The Indiana Department of Child Services took the child into care.
A passenger, 19-year-old Aireana Brandon of Bloomington was arrested on a charge for possessing marijuana.
Evidence photo courtesy of Bartholomew County Sheriff's Department.